Engine Oil Purfication Machine,Black Oil to Yellow oil Purifier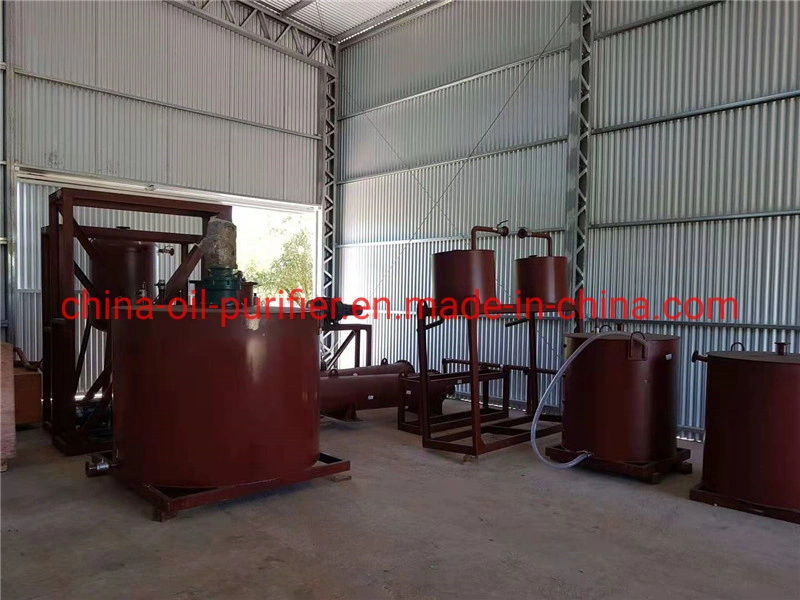 Applications
BOD vacuum distillation plant is applicable to crude oil and various waste oil, such as waste car engine oil, heavy fuel oil,hydraulic oil, gear oil, transmission oil, mixed black oil, etc. To convert those oil into high quality base oil.
Technology & Advantage
1. BOD vacuum oil distillation plants combines several of the advanced latest technologies. It can repidly extract light fractions from crude oil and waste oil to remove water and light distillates and to eventually produce high quality base oil continuously. In the meanwhile, those non-ideal components from waste oil such as Metal Impurities, Base Nitrogen, Sulfur Compounds etc will be removed from the end product after distillation process.
2. Unique Catalytic Pyrolysis system
BOD Catalytic Pyrolysis system combines with Vacuum flash distillation technology, breaking up the molecular bonds of crude oil and waste oil into short chain to be formed into high quality base oil.
3. Environment Friendly
With the fully closed distillation system, zhongneng patented gas purification and recycling technologies ensuring ZERO pollutions to the environment.
4. Buitl-up in the first class workmanship and superior component. Every single Zhongneng distillation plant passed the severe inspection procedures to ensure the best quality to be delivered to each of customer.
5. High Quality Final Product of New Base Oil
Precise Cut Fractions, producing pure high quality base oil with low sulfur content. The final product out of this distillation plant is high quality
base oil with the same quality of new base oil from gas stations.
6. Highly automatic control system, Digital Monitoring and PLC System optional. (APP
monitoring under development)
7. Safety Gurantee
Extra thicker steel plates deliveries extra durability and safety.
8. Germany Spare Parts Option(CE/UL/CUL LISTED/CERIFIFED PARTS OPTIONAL)
9. High oil recovery rate (high to 95%)
10. Residue contains high quantity of polymera and can be used for asphalt blending, production of paving asphalt, bitumen protective covering or as fuel in cement factories.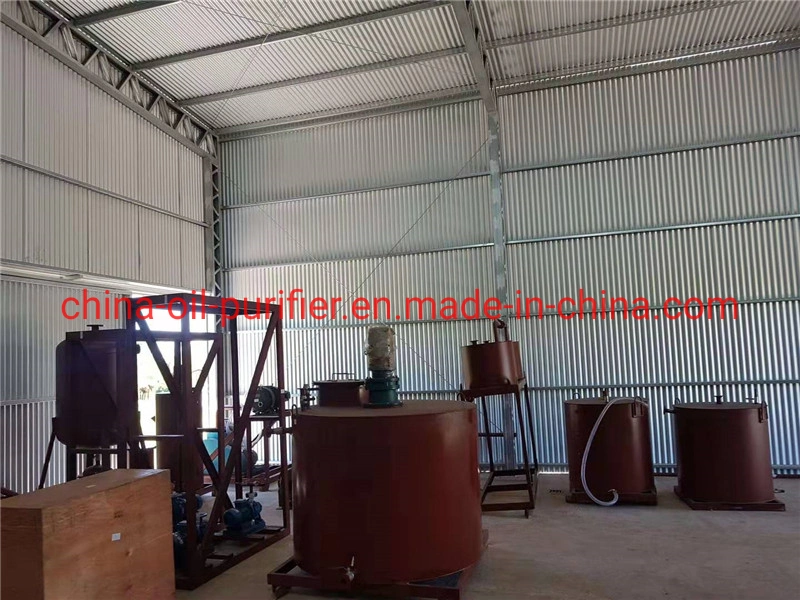 Quick details for you
| | |
| --- | --- |
| Item Name | motor oil purifier |
| Recovery Rate | high to 95% |
| Working Noise | ≤70 dB(A) |
| Temperature Range | 80~300 ºC |
| Working Pressure | ≤0.4 Mpa |
Advantages of our oil purifier
A. 5~10 years quality guarantee
B. Brand parts of Siemens, Schneider etc.
C. Safe, Anti-explosion design
D. Full-automatic, no need worker presence
E. Environmental, equips exhaust treatment device
F. High recovery, no waste of energy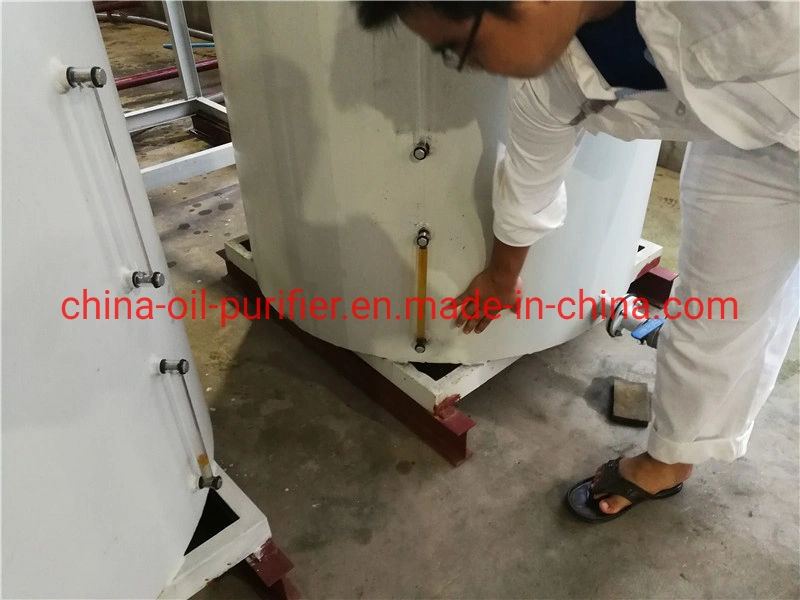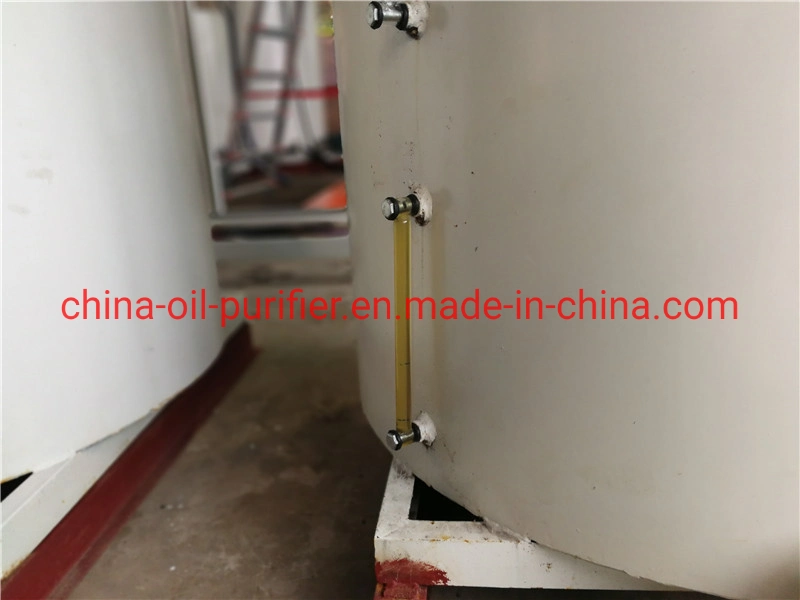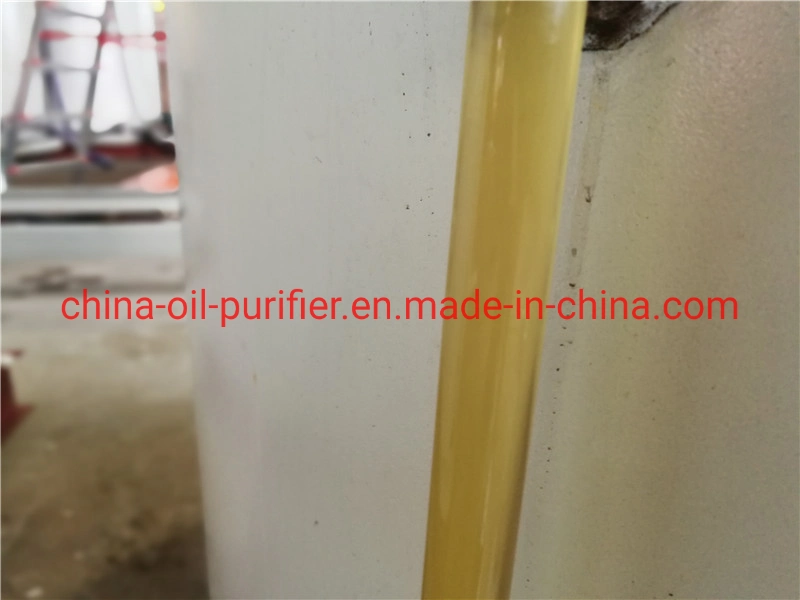 OUR CATALOGUE
1--Waste Oil Distillation Plant
Such as used engine/ motor/ lubricant Oil
2--Insulating Oil Purifier
Such as Transformer Oil, Mutual Inductor Oil, Switch Oil
3--Turbine Oil Filtration Machine
4--Lubricating/Hydraulic Oil Treatment Machine
Such as Hydraulic Oil, Refrigerator Oil etc
5--Fire-resistant Oil Filtration Purifier
6--Light Diesel Oil Purification Machine
7--Food Grade Oil Filtration Machine
Stainless Steel Material Machine
8--Small Cheap Oil Filter Machine
9--LY Plate Pressure Oil Filtration Purifier
10--Insulating Oil Tester
11--Filters
Contact:
We are offering practical and functional products with competitive Price!!
If you have any question, Please Contact with us directly!!



Web: china-oil-purifier.en.made-in-china.com
Posted by Ansen