SY-B002C Auto hematology machine analyzer 60 tests per hour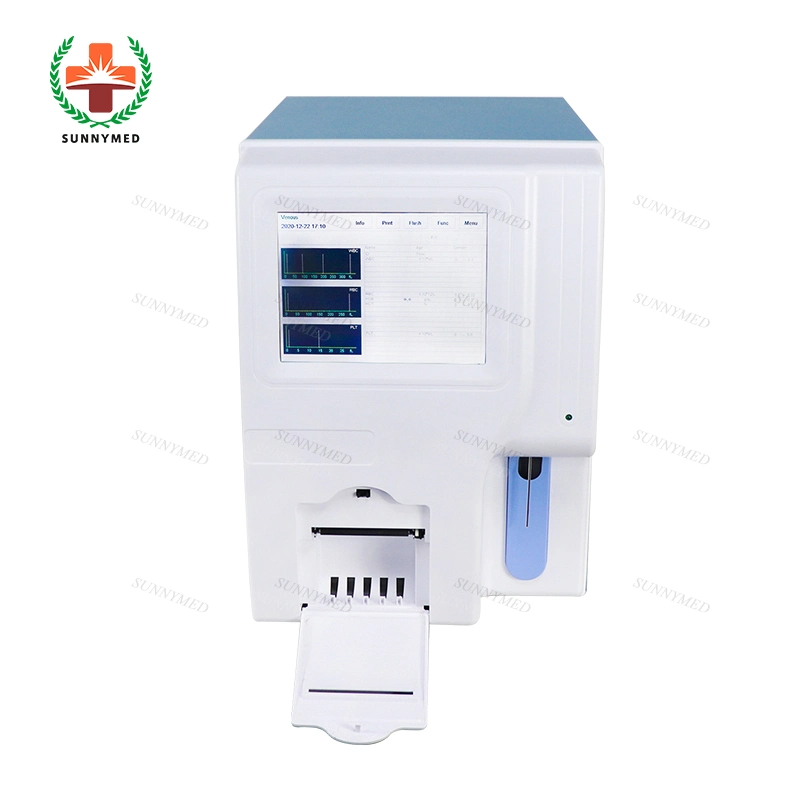 1 Introduction
The Automatic Hematology Analyzer is an in vitro diagnostic device that used for quantitative analysis of blood cells in medical laboratories, and it can realize three classifications of the count results of white blood cells. This analyzer is a clinical inspection instrument for screening. When making a clinical judgment based on the analysis results, the doctor should take the clinical examination results or other test results into consideration. This analyzer is suitable for the detection of white blood cells, red blood cells, platelets, hemoglobin and other parameters and counting of white blood cells into three classifications.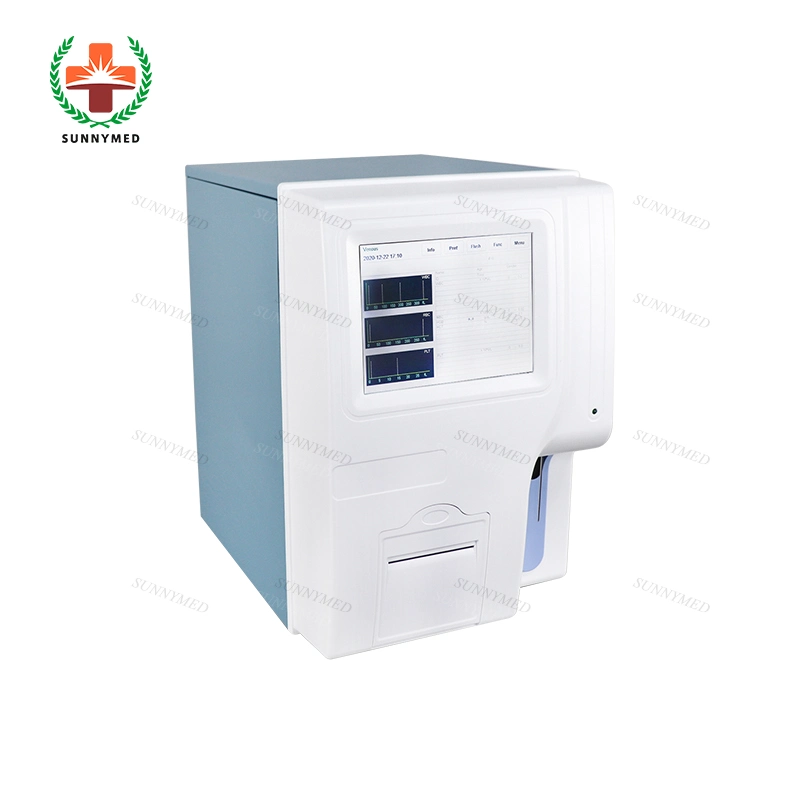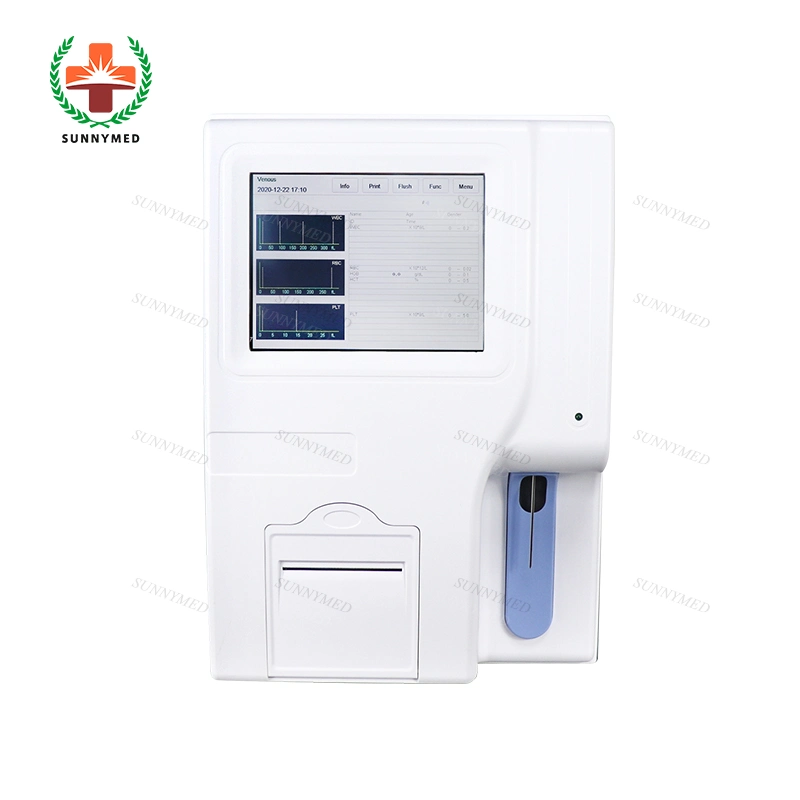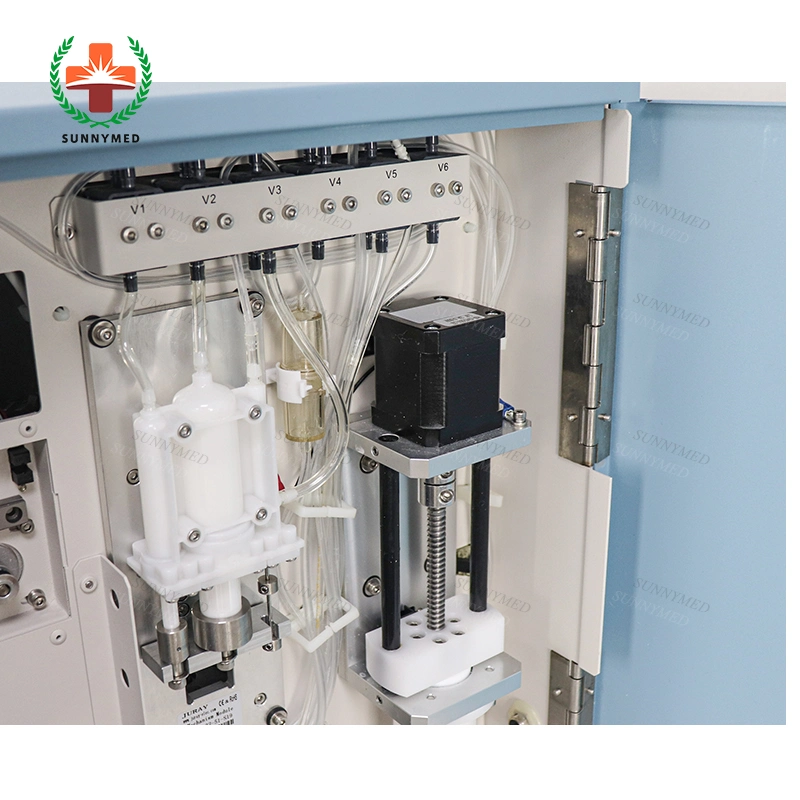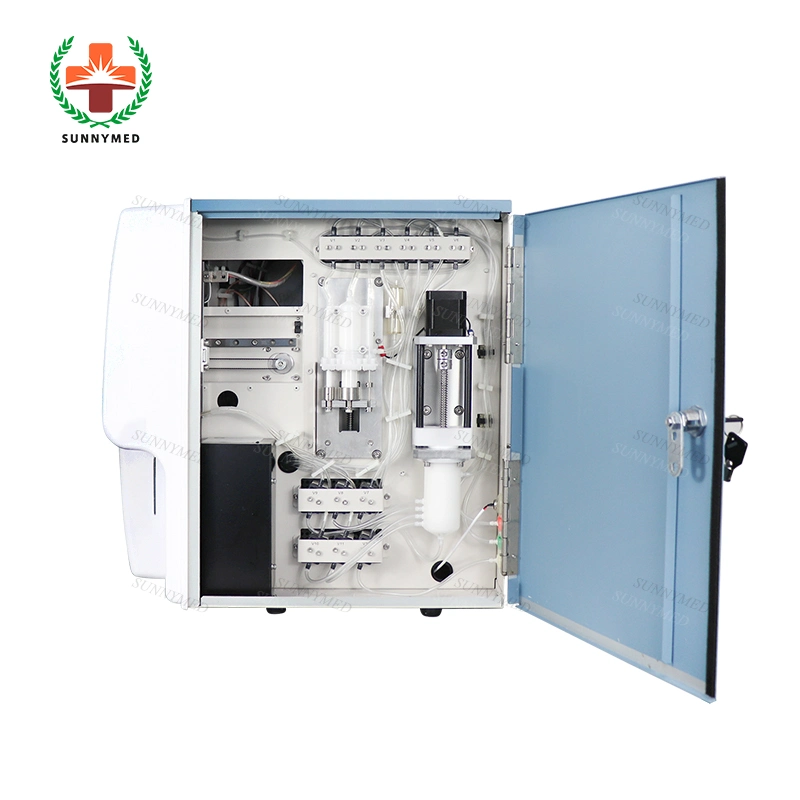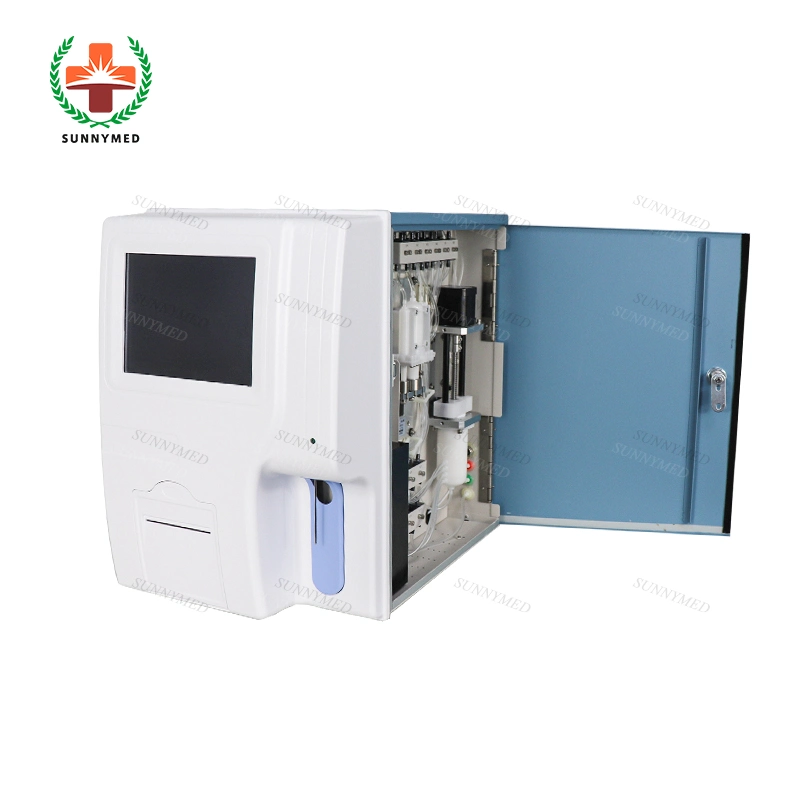 Features
l Automatic storage of test results, review and print all parameters in test results;
l Color touch screen, all parameters and histograms can be displayed in the same screen;
l Support the expansion of external devices such as mouse, keyboard and printer;
l Optical five reference ranges: newborn, children, adult women, adult men, and general use;
l Multiple clogging elimination methods: high-pressure burning jewel hole, high-pressure reverse rinsing and soaking;
l Automatic cleaning of sample probe;
l By VGA interface, external projector or external display screen can be connected;
l Chinese and English system language;
l Built-in thermal printer, serial port printing and other printing methods;
l With quality control management and calibration management function;
l Use the cyanide-free SFT method (environmentally friendly) to measure hemoglobin;
l Floating boundary algorithm and histogram abnormal prompt function.