CNPN-401 COD . ammonia nitrogen . total phosphorus . total nitrogen analyzer

Applications:
This product is the use of sealed catalytic digestion, and then colorimetric measurements.
The instrument uses advanced , narrowband interference technology and microcomputer automatic processing of data, direct display.
The instrument is widely used in environmental monitoring, wastewater treatment and universities, research institutes and other departments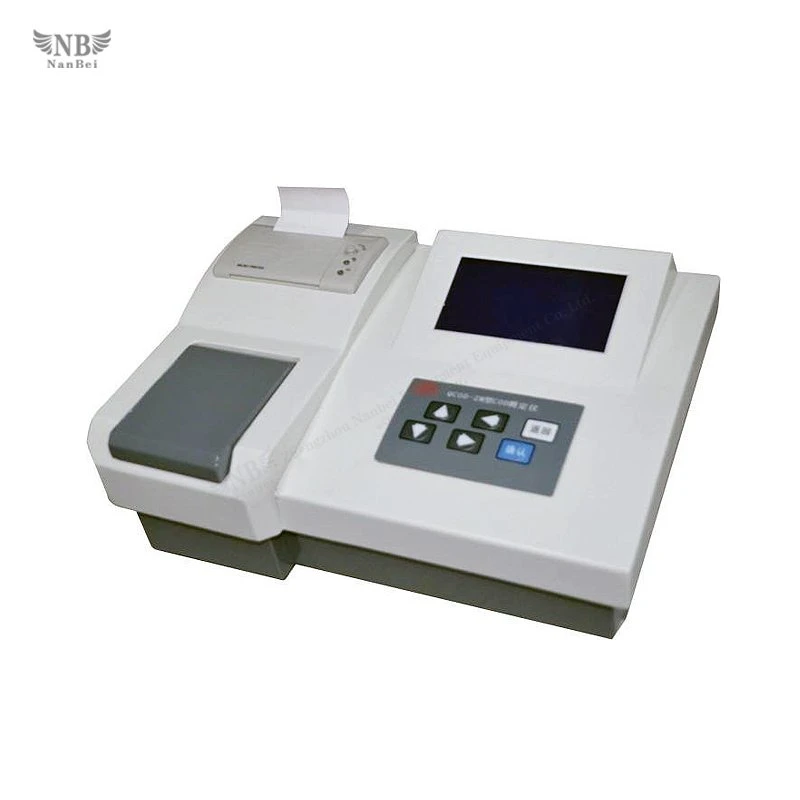 Technical Parameter
Host:
Measurement Range: (over dilution assay)
COD: 5 ~ 2000mg / L
Ammonia: 0.02 ~ 25mg / L
Total Phosphorus: 0.00 ~ 10mg / L
TN: 0.05 ~ 100mg / L
Indication error:
COD: ≤ ± 5%
Ammonia: ≤ ± 3% 0.2 in and greatest
Total Phosphorus: ≤ ± 5% 0.2 in and greatest
TN: ≤ ± 5%
Repeatability:. ≤ 3%
optical stability: Instrument absorbance values drift less than 0.002A within 20min
Anti-chlorine interference: ≤ 2000mg / L (COD measurement)
Dimensions: 340mm × 250mm × 130mm
Power consumption <10W
Digestion device:
Temperature range: room temperature ~ 180 ºC can be set
COD digestion temperature is 165 ºC, total phosphorus is120 ºC, TN is 125 ºC
Temperature accuracy:. ± 0.5 ºC
Digestion time :1-999min adjustable.
COD 15min, total phosphorus 30min, TN 30min.
Batch quantity: 16 water samples (optional 25,36,20)
Power consumption: <500W
Weight:. 6kg
Dimensions:. 216mm × 320mm × 146mm

Feature
The use of high brightness, long life cold light source, as well as high stability narrowband interference optical system, the instrument stability, high reproducibility.
Digestion and host are independent instrument, does not affect the stability of the optical system.
Digestion temperature PID automatic temperature control, timing and high accuracy.
Digestion temperature and time can be infinitely set to be used for other purposes.
Digestion, colorimetric cuvette with the same digestion tube, its strength, high hardness, can be used repeatedly.
can each save COD, ammonia nitrogen, total phosphorus and total nitrogen standard curve 10 and 99 measured values, power is not lost.
print function: test records can be printed or query records to print immediately.
with a USB interface data upload function, the instrument can be stored in the data uploaded to a computer to save the recording or editing print.
Has a factory recovery curve to restore accidentally deleted curve operation.
LCD large-screen LCD, long life and low failure rate, operating english menu

FAQ
1. How can I choose the suitable one?
Dear customer, please tell us your detailed requirements by mail or online, we will recommend the suitable one as your request.
2. Does your price is competitive?
Dear customer, we make sure to offer you the best quality with competitive price.
3. How can I pay?
Dear customer, we accept many payment term, such as T/T, Western Union…
4. When I receive it after pay?
Dear customer, normal models can be delivered with 5-7days, please contact us to check transport time to your address.
5. How to deliver?
Dear customer, we can send by Express, by Sea and by Air.
6. Is will be broken during transport?
Dear customer, please do not worry, we do standard export package.
7. What should I do if I do not know how to use?
Dear customer, please do not worry, manual user will be sent together, you can also contact us with more technological support.
8. What should I do if some parts broken?
Dear customer, please do not worry, we have 12months warranty except wear parts. You can also buy parts from us after 12months.

Pre-sale service
· 24hours online to ensure quick response to customers' inquiry or online message;
· Guide customers to choose the best suitable machine model;
· Offer detailed specification and competitive prices;
Contract execution
· Machine production will be arranged strictly according to the contract;
· Machine photos will be sent to you for inspection during production;
· Send customs clearance documents by DHL;
· Update latest news after delivery and prepare customs clearance;
After-sale service
· 12 months warranty except for wear parts;
· Broken spare parts (except for wear parts) will be sent for free due to quality problems;
· In time response to customers technical problems;
· New products update for customers' reference

Our Company:
Since 2008, We have become a professional laboratory instrument manufacturer.
Since the establishment of the International Department in 2010, the products are exported to Europe, America and Asia and Africa!
Whether it is technology, factory area, multi-language sales. We are all professional!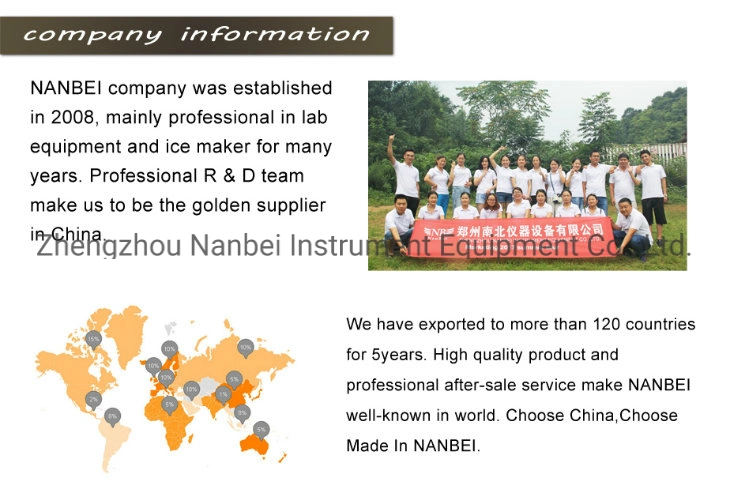 Factory Show: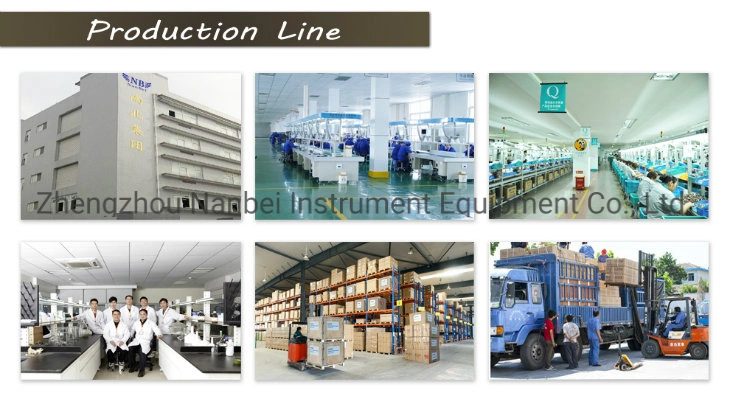 Certification:
Our products have international certifications such as SGS, CE, ISO!



Warranty And After-sale Service
♥♥We Supply 1 Year Warranty , And Lifelong Free Technical Guiding And Training♥♥